Tom and John's Auto Services and Repair will close on August 31 – Osceola-Sentinel Tribune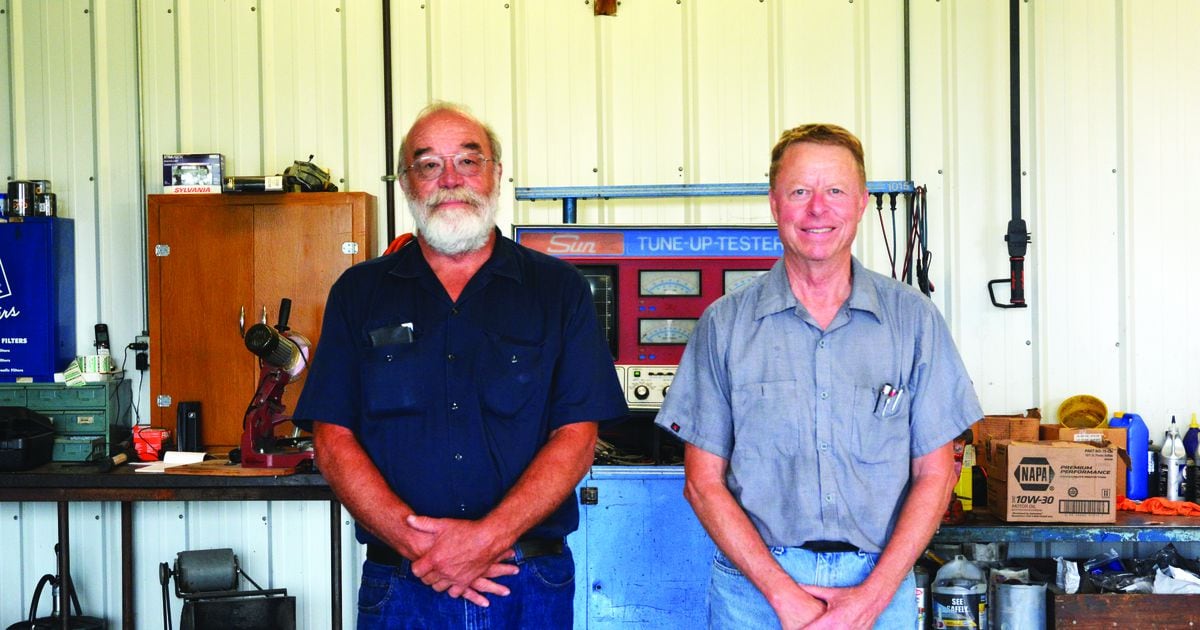 [ad_1]
After 36 years in business together, Tom Patterson and John Page will close the doors of Tom and John's Auto Repair on August 31st.
Page is retiring this year, so the property, held together, will be divided. Patterson will have to "find something to do" for a few more years.
"I can't really tell you what my plans are for sure," Patterson said. "After so many years, it will be difficult to close."
Each of their passions for cars began as a teenager.
"When I was young, I didn't have any money. I bought a car that was just junk, started working on it and here I am, "Patterson said.
"Dad, I guess he bought me my first car. It was something or other cheap. He said 'If you break it you fix it', well, I was a little tough on stuff, "Page said.
From there, they each worked in various locations with vehicles, but ended up working together before they even owned a business together.
"We both worked together at the Ford dealership in town, and we had been friends for a long time," Page said.
While they had been in business together for 36 years, the two made a good team.
"We both do pretty much the same thing. We used to do everything except bodywork, even put in engines and transmissions, but as we got older we stopped putting in engines and transmissions, "Patterson said.
They learned a lot and made a lot of memories throughout their years in business. Patterson is grateful for all the people he has met and the friendships he has made.
The most memorable experience was opening a store in the first place.
"The most memorable thing was having the courage to open our own business because we started without clients," Patterson said.
"There are a lot of memories that stay with you over the years," Page said.
[ad_2]