A History of Automotive Maintenance, or How to Shorten Your Dashboard Without Trying | Blogs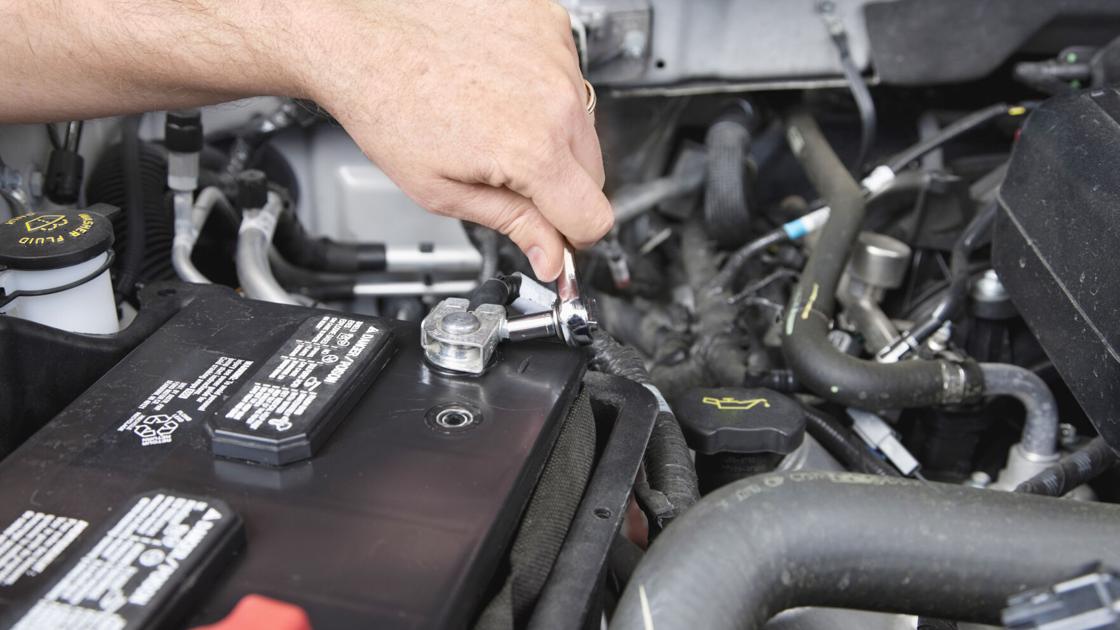 I figured I would give the Hawkins Boys some rest this week and write about something different.
My first car was a 1969 Chevrolet Impala Custom which I bought from my uncle Bob Tom in 1975. It was then replaced by a 1974 Ford LTD after an unfortunate end. Ah yes, those teenage years.
I could do some of the maintenance on these cars, especially the '74 Ford, which had been in the family for 12 years. Things like changing a blown headlight, a dead battery, or installing a CB radio with a trunk-mounted antenna wasn't a big deal. Most of the time it was an excuse to stay in the aisle and joke around with friends.
In 1985, I exchanged the LTD for a Subaru '85. It was my first experience with a foreign car.
At first, things didn't seem that different. That's until I decide to change the radio.
After ordering a new radio, with cassette deck, from the ever-present Crutchfield catalog, my friend Ron Campbell and I got together to put it in the car. The first thing I noticed was how little space there is under the dashboard of a Subaru '85 compared to a LTD '74. You could pretty much curl up and take a nap under the old Ford's dashboard.
Things went well at first, except a few of my tools didn't match the Japanese parts. That "metric" thing you hear about. But Ron had the right size tools for the job, and things went on without incident until we got the radio set up and turned it on.
With the push of a button, the radio came on, along with all the dashboard lights.
There were a lot more wires under the dashboard of this Subaru 85 with the push button on the gear lever to electrically engage the four-wheel drive. Somehow we plugged the radio into the wrong one and more or less shorted out the dash. No damage was done and after more time twisting into the most uncomfortable positions possible, we found the offending wire and soon had music for future road trips.
Over time, I have done less and less in the car myself. With work and all the other things that life brings, it was just easier to be run by a Jiffy Lube or a good big-job machine shop. If a service job were to take most of a day, I would hire a car. No more standing around the car to pull the breeze.
Fast forward to December 2020. I was leaving work and driving home one night when the driver's side headlight burned out. Years of night shift work as a photographer / page designer have made me very picky about my headlights. I had spare bulbs in my '74 LTD.
The young me in my head said, "No problem. Buy a new bulb tomorrow and insert it.
I went online when I got home that night to research the type of bulb and check if you had any screws removed or if it was a bayonet socket to access the bulb. I was surprised at what I learned.
You don't open the hood to change the bulb like you would on my '74 LTD.
On my 2014 Subaru you remove part of the wheel arch which brings you to a plastic disc in the back of the light. After removing this there was a clip on the back of the light socket and over and over again.
Years ago my friends and I would have come together and make it a day. Now, I've been through Courtesy Subaru, and they've taken care of it in no time. I was happy to pay the $ 40, which included the bulb. It was worth it to avoid the hassle.
Then came the Christmas chill. My car's 6 year old battery had trouble starting the engine. The young me in my head woke up again and said, "Just stop by Advance Auto near work tomorrow, buy a new one and install it. "
When I joined Advance Auto, I once again learned that things were no longer like my old '74 LTD. Gone are the days of simply opening the hood, removing the battery cables and replacing the battery. Things are now computerized.
Just like when you turn your computer off and on to reset it if it freezes, disconnecting your car's battery can reset its computer. It changes everything from the operation of your engine, your gear changes or the stations on your radio.
The Advance Auto man pulled out a battery saver that plugged in under the dashboard. (No, my dash did not come on.) After the battery was installed, it unplugged the battery saver and I started the car. Everything worked great and I didn't have to reprogram my radio or reset my clock.
It's interesting how technological advancements have improved many things, but complicated them at the same time.
But hey, I can always change a tire. How can they make it more complicated?
Wait! Why is there a lit symbol near the speedometer that looks like a flat tire?
No matter.
Ned Jilton II is a page designer and photographer for The Times News and the author of the "Marching with the 19th" Civil War series. You can contact him at [email protected]