Funding for the CCCC Automotive Restoration Program | New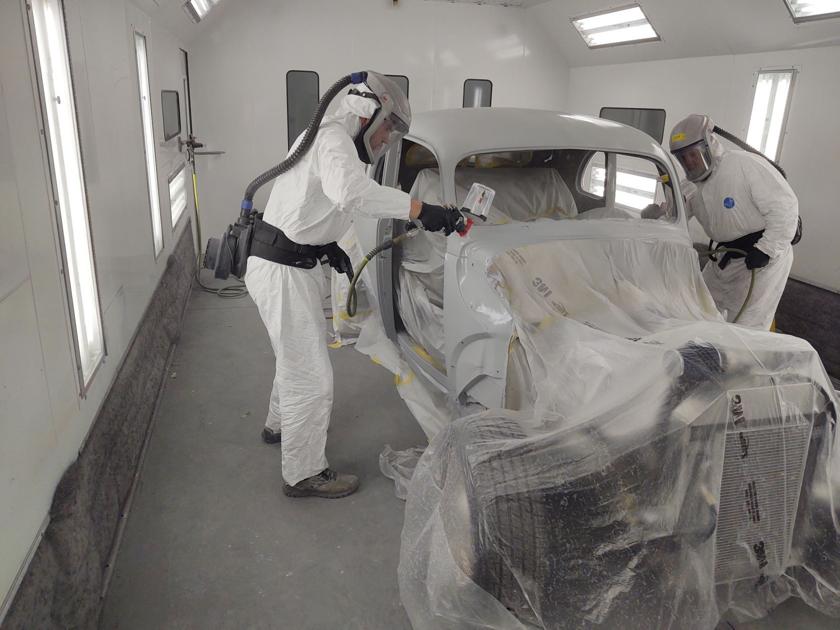 SANFORD – The Central Carolina Community College Foundation received funding from the RPM Foundation to support the restoration of a 1940 Ford through the college's Automotive Restoration Technology program.
The grant allows the college to purchase the supplies needed to transform this 1940 Ford into an exhibition-worthy vehicle that will be used for student education for years to come.
"We were thrilled to receive the RPM Foundation's 1940 Ford Project grant," said Kiel Rhodes, an automotive restoration instructor at the college.
"A scholarship like the one received allows students to see and participate in the realization of a real world project. Supporting these learning projects helps students acquire practical skills and gives them the confidence to be a good restoration technician, "said Rhodes.
"The RPM Foundation is proud to support great programs like the School of Restoration at Central Carolina Community College," said Nick Ellis, Executive Director of the RPM Foundation.
"The circle has come full circle here – Creative Workshop, one of the stores in our network, referred the donor of the Ford '40 project, RPM helped the school project with grants, and when students learning about this project finish by entering the labor market, the industry is strengthened. For an organization like ours that exists to preserve skills and promote careers, this is a perfect situation, "said Ellis.
The 1940 Ford was donated and the project started in January 2020.
"The Ford '40 is a custom vehicle, so when finished it would be considered more of a street stalk than an original restoration," Rhodes said. "The vehicle needed sheet metal, bodywork, but also paint and upholstery. There were also mechanical and wiring issues that needed to be fixed. It must then be completely reassembled. It's a great educational project. "
The goal is to complete the vehicle project by November.
The Automotive Restoration Technology program prides itself on the opportunity to educate the next generation of automotive restoration enthusiasts. The program provides hands-on instruction in a wide range of unique restoration skills such as metal / panel forming, welding, woodworking, upholstery, bodywork, engines, electrical, painting, and research. in restoration.
The program offers participants the opportunity to obtain a diploma or certificate.
"The CCCC Foundation is grateful for the generous support of the RPM Foundation," said Dr. Emily C. Hare, Executive Director of the foundation. "Through this RPM grant, our automotive restoration technician students will receive valuable hands-on training to become skilled craftspeople. "