After 42 years, Austin's Auto Repair in new hands | Local News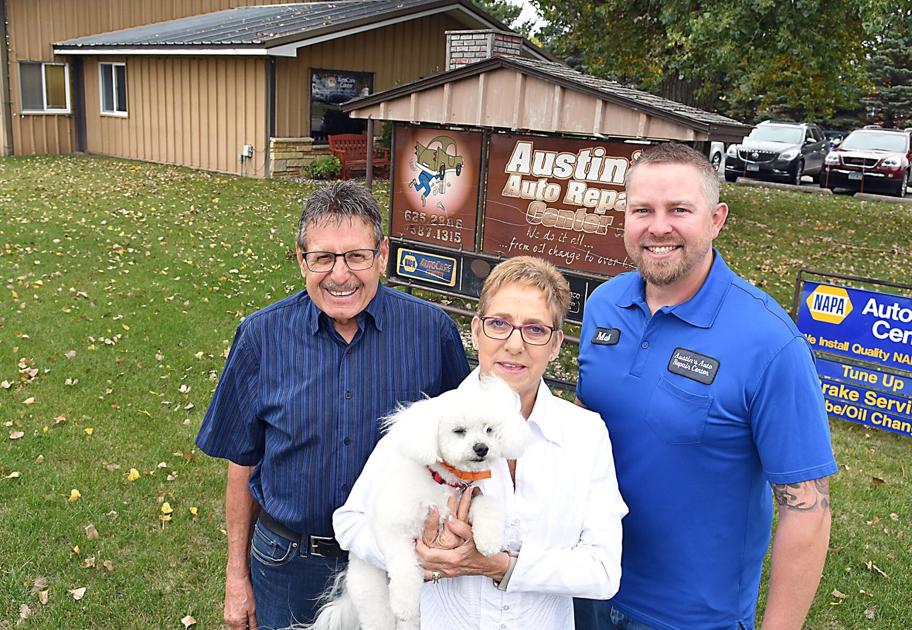 NORTH MANKATO – As a longtime parts salesman, Matt Ballman was well known to Lynn and Darla Austin, who for 42 years owned and operated Austin's Auto Repair.
Ballman, who dreamed of owning his own business, spent 15 years working in local auto parts stores, including most recently as District Manager for NAPA Corporate.
So when the Austin's were planning their retirement, it made sense to hire Ballman in the spring of 2020 to learn the ropes and take over the North Mankato repair shop. A few months ago, Ballman bought the company, kept all the employees, and kept the name of the Austin auto repair center.
"A great thing for me was to keep all the staff here," Ballman said. "And I wanted to keep the familiar hometown feel and the idea of ​​caring for the community."
Ballman said that beyond providing the services customers are used to, he also wants to continue giving back to the community.
"We are starting to organize charity events, working with Toys for Tots. I want to do things to promote the community and the charities and make sure that the money stays in the community.
As he revamps the company's website, Ballman doesn't foresee any big changes at this time. "The next step is to buy all of the buildings on the site and then turn the back building into another commercial area."
This separate building was used to store some vehicles and other items. Ballman said he would like to convert it to another store space, perhaps to do some diesel work or just to have more space.
Austin's is an ACDelco store and a NAPA Gold Certified store, a designation that goes to the top 2% of NAPA affiliate stores. The seven Austin employees also take continuing education courses through ACDelco and NAPA.
Ballman said they were doing fleet and vehicle maintenance work, but their bread and butter were the repairs.
In 1979, just one year after their marriage, the Austin bought the old Hilltop Citgo gas station in Mankato. Located on Madison Avenue next to Swiss & Madison (formerly Charley's), the station has been transformed into an auto repair shop.
"We were there until 1987, then we moved here," Lynn said.
The building Austin is in, just down the street from Culver, was a former building materials center.
The Austines are proud that their staff have been with them for some time. "All the employees have been here for a long time. We don't have any sales, "Lynn said.
The Austines have said they are enjoying their new stage in life, but Lynn said after four decades of running the store, he is still getting used to retirement.
"It's definitely a different pace.