Instamek Mobile Auto Repair, Kelowna offers exclusive preventative car maintenance services in Kelowna, BC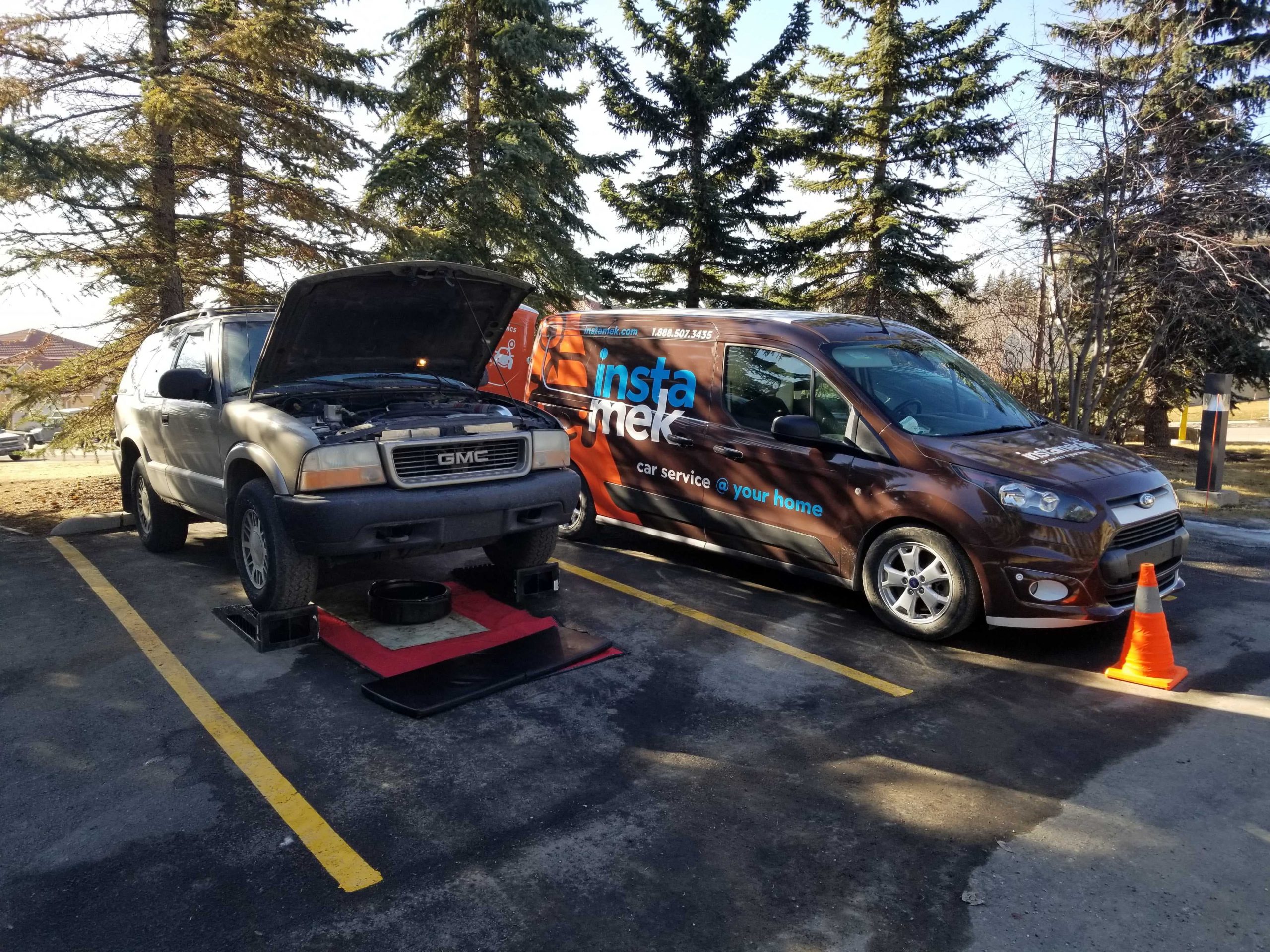 Kelowna, BC: Instamek Mobile Auto Repair, Kelowna provides preventative auto maintenance services to customers, helping them avoid surprises in the form of unexpected breakdowns and costly repairs. Since vehicles may have varying conditions on major systems, the Vehicle Mechanic in Kelowna offers a personalized approach, responding to specific needs based on the client's needs and, in other cases, based on the technicians' diagnostic analysis. The team is also experienced in repairing different makes and models of cars.
Some of the major maintenance services offered by the company are car battery and belt replacement services, where the technician replaces old and faulty parts with new ones. If some parts, such as serpentine belts, are not completely worn out, the team repairs them, helping the customer save money. It also offers maintenance services on other key systems such as steering and suspensions, and by replacing certain components they make the vehicle safer and roadworthy. If the steering and suspension require overhaul, the technician advises the customer on the best options available based on their car models and the status of other systems.
Instamek Mobile Auto Repair, Kelowna also offers brake maintenance services among routine maintenance offerings, especially since safety depends on the condition of the brakes. After inspections and identification of the brake system fault, the technician may recommend various options to ensure the vehicle is safe and roadworthy again. Additionally, they offer brake fluid flushing services by removing the fluid and replacing it with clean, fresh fluid to increase the life of brake system parts. Since the services are offered at the customer's home, the customer has the privilege of asking the technicians all questions concerning the vehicle's braking system.
the vehicle repair service Kelowna, BC provider, also offers detailed packages to its customers, such as packages for new customers, which provide more offers at a subsidized rate. The other service packages are Regular Maintenance (a mid-tier offering), Winter Subscription, and Full Maintenance Package, which offers more checks and repairs. In addition to offering personalized packages based on the car's mileage and the time of year (especially for the winterized package), technicians offer consulting services to customers who are unsure of the type of service their vehicle needs. . Thus, regardless of vehicle model or mileage, the company offers a personalized package for each customer.
Customers interested in preventive automotive maintenance services can contact the team at +1 250-800-9203. Instamek Mobile Auto Repair, Kelowna is located at 737 Leon Ave #907, Kelowna, British Columbia, BC V1Y 6J7, Canada. Visit the website for more information.
Media Contact

Company Name
Instamek Mobile Auto Repair, Kelowna
Name of the contact
Ouzair
Call
+1 250-800-9203
Address
737 Leon Avenue #907
City
Kelowna
State
British Columbia
Postal code
BC V1Y 6J7
Country
Canada
Website
https://instamek.com/cities/mechanic-kelowna/