Tom's Auto Maintenance: the true meaning of service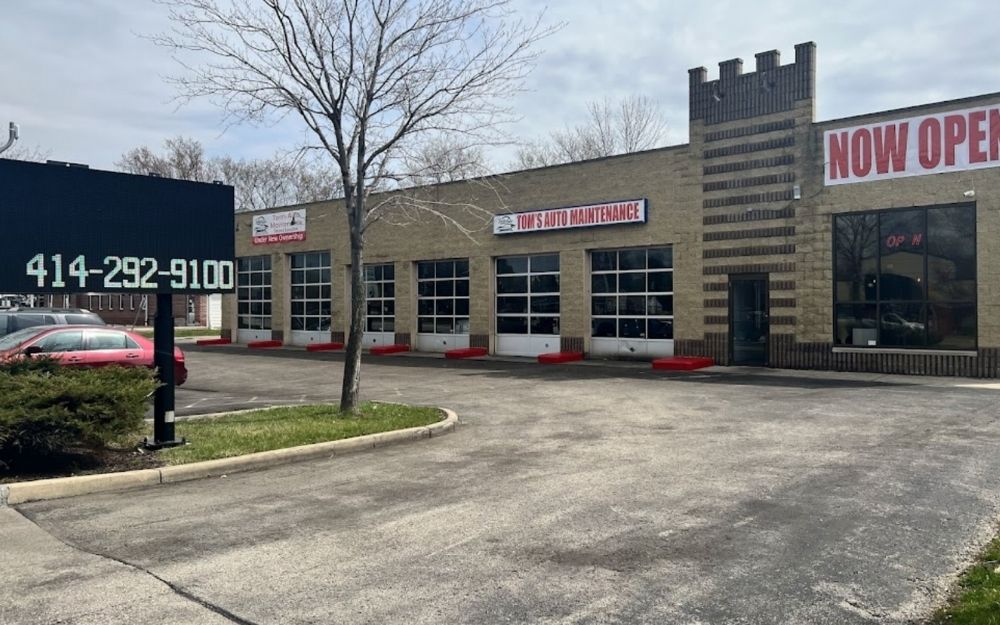 Tom's Auto Maintenance 2 opened in April at 5240 S. 27th Street. (Photo). Tom's Auto Maintenance's second location is at 1570 W. Lincoln Avenue.
When he was 14, Midhat Farrah loved to sit behind the wheel of his father's car. With the engine running in the driveway of their Milwaukee home, he played the car radio and occasionally shifted gears, driving the car forward and backward.
Now, at 31, he owns an auto repair business with two locations, the original Tom's Auto Maintenance at 1570 W. Lincoln Avenue and a new location, also called Tom's, at 5235 S. 27th Street.
His interest in cars was nurtured by his father, Hazim, who repaired vehicles and bought and sold cars at auction. During his high school years, Midhat was already following in his father's footsteps, participating in car auctions and learning what was under the hood.
"Everything my father taught me, I took and put a modern twist on it," he says. "All sound [auto repair] the bills were pen and paper. I do everything digitally. I can look up a customer's file and tell them when they last had their oil changed.
Hazim now runs his son's auto shop on South 27th, across from the Islamic Resource Center.
Family played an important role in Midhat's life. His parents came from Hebron and have a house in Jerusalem's Old City, "a two-minute walk from the Dome of the Rock", he said.
In an immigrant history as old as the United States, Hazim worked hard to develop opportunities that would have been less abundant in his homeland and taught his son those same values.
Fate also seemed to interfere with Midhat's career in the form of a bad phone call from the salesman of the building housing Tom's on Lincoln Avenue. The salesman dialed the wrong number, reaching Midhat by accident, sparking Midhat's interest in buying Tom's. It was June 2020 when at the height of the pandemic, Tom's original owner decided to leave the business after 40 years.